The Institute for Sustainable Energy Policies is pleased to invite you to the 5th webinar on "Farming meets solar power in Africa: food and energy security for sustainable African communities towards post COVID-19 society" co-hosted by Mali-Folkecenter Nyetaa.
Report on the Webinar
Maximilian Trommsdorff, Head of the Agrivoltaics Team of Fraunhofer Institute for Solar Energy Systems (ISE) in Germany, introduced many interesting agrivoltaic projects from different countries in Europe, Asia, and Africa. He highlighted the diversity of agrivoltaic systems and emphasized the ongoing potential to improve the designs even further.
The innovative V-shaped project design in Fraunhofer's WATERMED 4.0 project in Algeria is one example. The solar panels of the pilot agrivoltaics project in Africa are tilted at an angle of 15%, with a gutter installed in the central position to harvest rainwater.
The collected rainwater from the wet season can then be stored for usage in the dry season resulting in a more balanced annual distribution of water and possibly extend the growing season. Ibrahim pointed out that the potential of water storage for usage in the dry periods is still mostly untapped in the Sahel region.
Another interesting point raised by Max is the emerging findings of quality changes of crops grown under agrivoltaic systems. For example, the share of the preferred potato tuber sizes and the protein content of clover grass both increased in a pilot project in Germany. More research is still necessary to understand the factors behind these quality changes to take advantage of them in the future.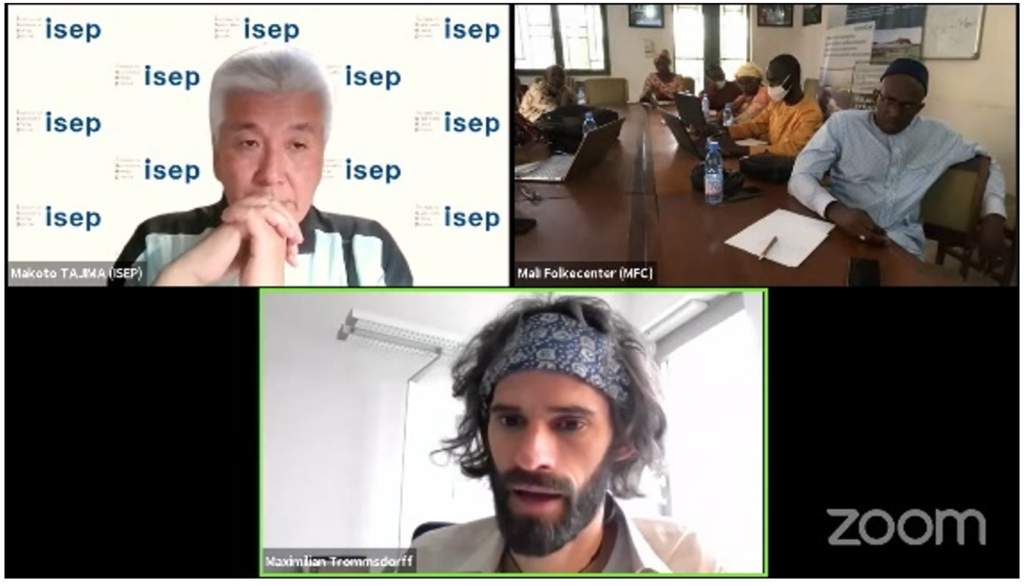 The technological potential of agrivoltaics in Africa is evident; however, Max highlighted that the main challenges for expanding agrivoltaics are political and economic. The central government's support of agrivoltaics and a favorable legal framework are crucial for a successful large-scale implementation. We will continue discussing these important points in our following webinars.
Please feel free to watch the recorded webinar on YouTube if you are interested in hearing the full presentation and discussion.
This seminar series is perfect for you if you want to:
Improve livelihood of African rural population, and
Be sustainable economically, socially, and environmentally.
Through this seminar series, you will learn:
Benefit of agrivoltaics, and
Practical applications of agrivoltaics to your local context.
Date & Time
Date: Thursday, May 13, 2021
Time: GMT 9:00 – 10:00 / JST 18:00 – 19:00
Program
1. Presentation: Agrivoltaics for arid climatic zones: Technology transfer and lessons learned from Japan and Germany
Max Trommsdorff, Chair of AgriVoltaics2021 conference, Fraunhofer Institute for Solar Energy Systems (ISE), Germany
2. Discussion
Concrete examples, a way to reduce water consumption, appropriate crops, and yield
Constraints on technical transfer to West Africa
Registration
Please join our webinar for free via Zoom (if you want to take part in the discussion), or YouTube Live (if you prefer to just watch the webinar).
International Webinar Series on Agrivoltaics in Africa
Agrivoltaics is an economically and environmentally rational technology to produce both food and electricity on your farm or PV plants at the same time. It is rapidly gaining popularity in many countries but not yet in Africa.
It is important to consider unique situation of African countries to localize agrivoltaic technology. Therefore, in this seminar series, we will listen from both sides, from African countries and from agrivoltaic-rich countries to find a feasible way to introduce agrivoltaics to Africa. We will hold a webinar at least once a month, focusing on a different aspect of agrivoltaics each time.
Previous Webinars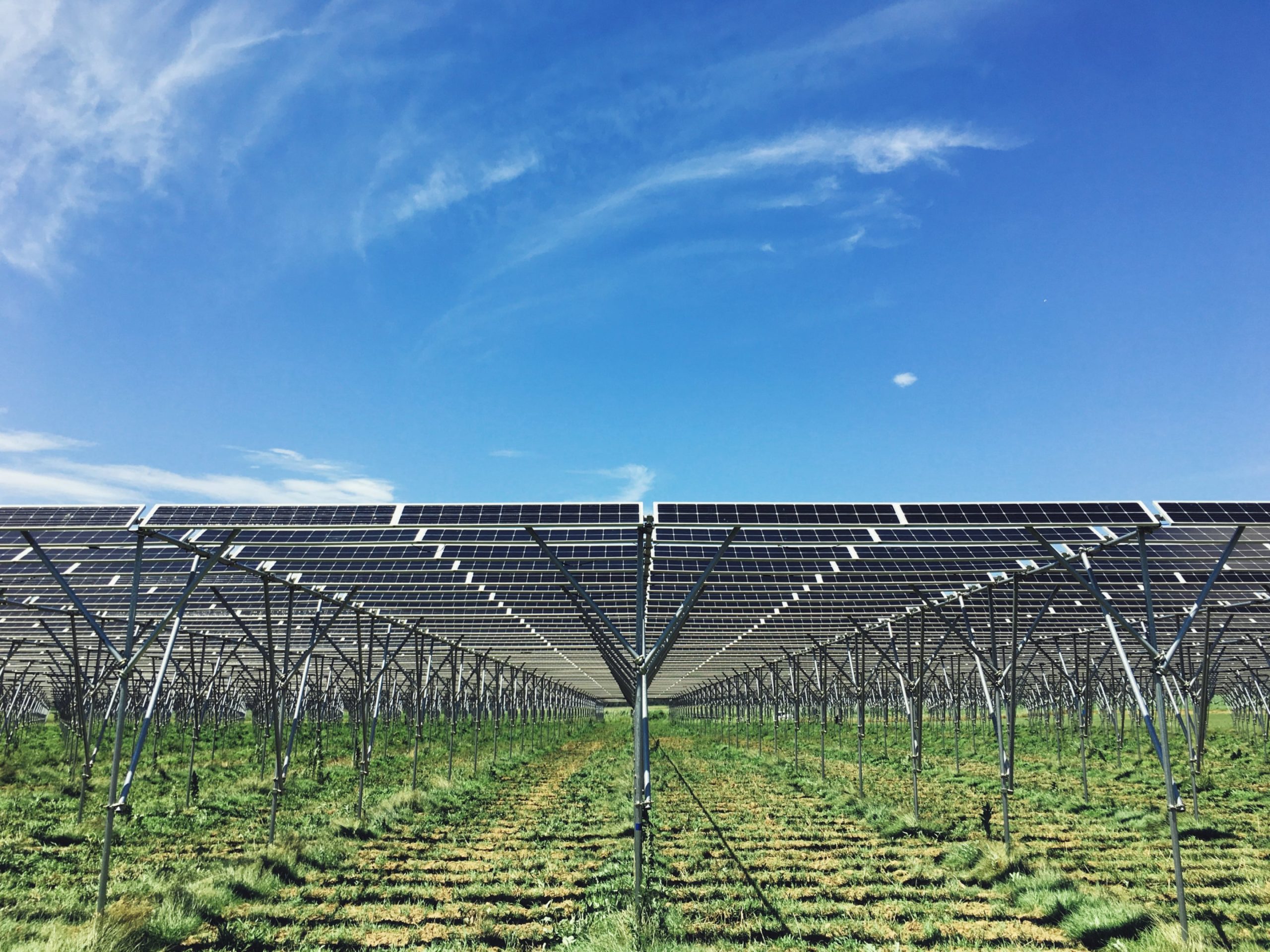 Please also consider joining our mail news for this webinar to receive the latest news on Agrivoltaics in Africa:
Mail News Registration
Contact
Institute for Sustainable Energy Policies
Mr. Makoto Tajima
Please send message via contact form.
Contact form