The Institute for Sustainable Energy Policies and the Japan Community Power Association are pleased to invite you to the 6th webinar on "Farming meets solar power in Africa: food and energy security for sustainable African communities towards post COVID-19 society" co-hosted by Mali-Folkecenter Nyetaa. This webinar is supported by the "Japan Fund for Global Environment."
Mr. Yacouba Koné, Advisor to the Malian Ministry of Rural Development, described the current situation of the agricultural and energy sector in Mali. Currently, 80% of the working population is employed in agriculture contributing 33% of the national GDP. However, climate change is worsening the already difficult situation of farmers by shortening the growing season and reducing the profitability of crops. This also further exacerbates the food security problems in Mali.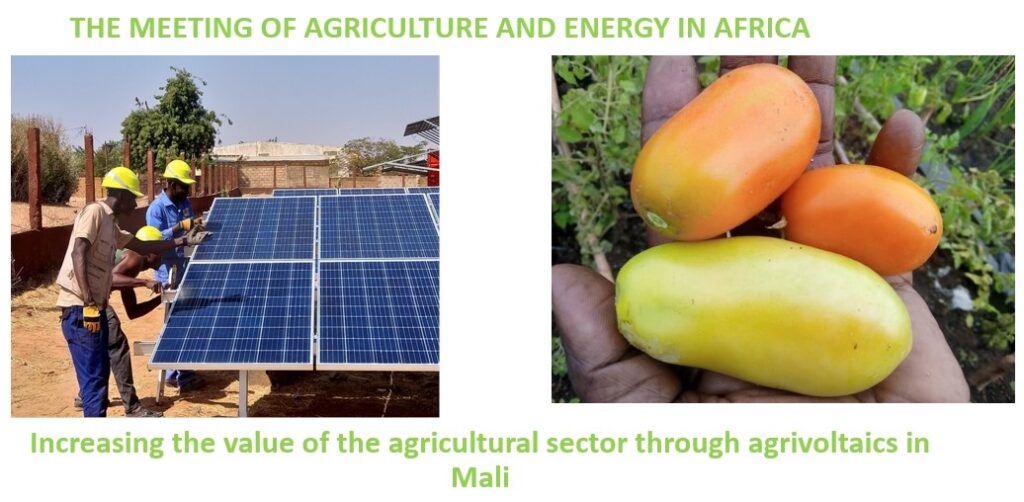 The government has the ambition to overcome these challenges. The vision is that "By 2030, the entire Malian population has, at all times and in all places, equitable access to a quality, balanced, sufficient and healthy diet that meets its energy needs and food and nutritional preferences."
Challenges are also apparent in the energy sector with a low electrification rate, especially in rural areas. Electricity is particularly needed for lighting and refrigeration.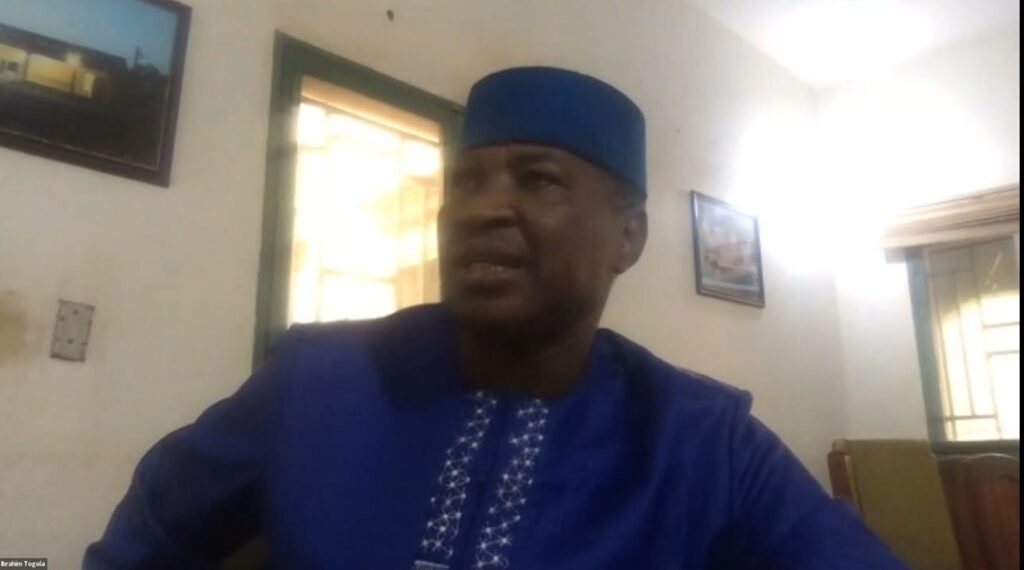 Mr. Koné emphasized the potential of Mali with its high solar radiation (5-7 kWh/m2/day) and abundance of arable land. In other words, ideal conditions for agrivoltaics. Agrivoltaics can help to overcome some of the urgent problems by increasing the diversity and productivity in the agricultural sector, creating new businesses and jobs for young people, increasing the rural electrification rate, and reducing post-harvest losses.
Ibrahim recognized the ambitious plans of the government for expanding renewable energy and the political will to modernize the agricultural sector in the discussion. He highlighted the importance of networking and knowledge exchange to realize the potential of agrivoltaics in Mali.
Please feel free to watch the recorded webinar on YouTube if you are interested in hearing the full presentation and discussion.
This seminar series is perfect for you if you want to:
Improve livelihood of African rural population, and
Be sustainable economically, socially, and environmentally.
Through this seminar series, you will learn:
Benefit of agrivoltaics, and
Practical applications of agrivoltaics to your local context.
Date & Time
Date: Thursday, December 23, 2021
Time: UTC 8:00 – 9:00 / JST 17:00 – 18:00
Language: Simultaneous interpretation between English and French
Registration
Please join our webinar for free via Zoom (if you want to take part in the discussion), or YouTube Live (if you prefer to just watch the webinar).
International Webinar Series on Agrivoltaics in Africa
Agrivoltaics is an economically and environmentally rational technology to produce both food and electricity on your farm or PV plants at the same time. It is rapidly gaining popularity in many countries but not yet in Africa.
It is important to consider unique situation of African countries to localize agrivoltaic technology. Therefore, in this seminar series, we will listen from both sides, from African countries and from agrivoltaic-rich countries to find a feasible way to introduce agrivoltaics to Africa. We will hold a webinar at least once a month, focusing on a different aspect of agrivoltaics each time.
Previous Webinars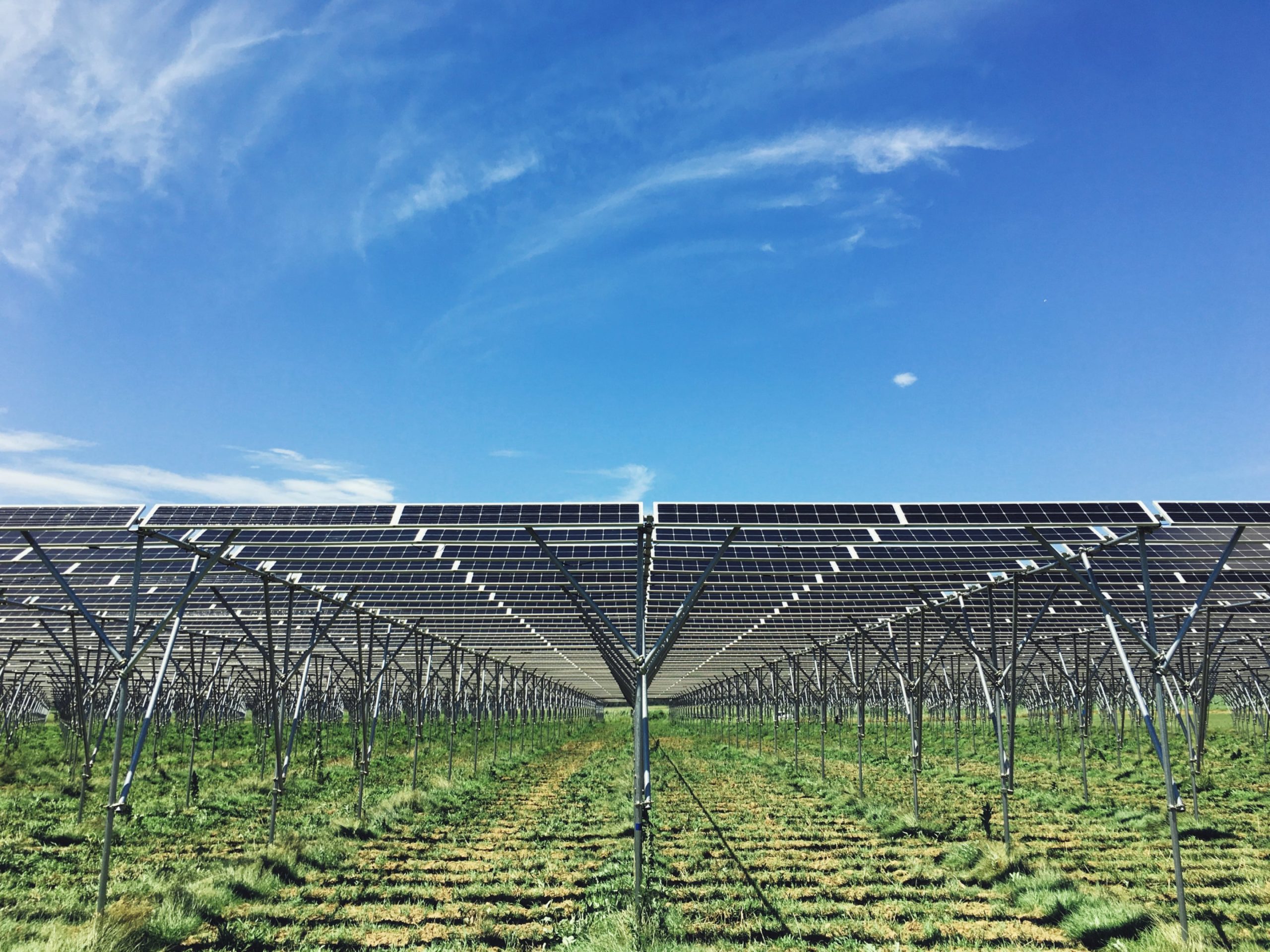 Please also consider joining our mail news for this webinar to receive the latest news on Agrivoltaics in Africa:
Mail News Registration
Contact
Institute for Sustainable Energy Policies
Mr. Makoto Tajima
Please send message via contact form.
Contact form